Services – Superior Service . . . Superior Products
American Door Services provides service for all types of rolling doors and grilles which include high speed doors.
All types of doors can be installed from regular rolling doors, grilles, fire doors and more. American Door Services supply and install high speed performance doors such as Flexon – Speed master series. American Door Services has done work for the following places The United Nations, Waste Management, NYC Department of Transportation and IESI Corporation.
There are many different types of rolling doors you can choose from. Some different types of rolling doors range from:

American Door Services
40 Dolson Place
Staten Island, NY 10303
Please call for a free Quote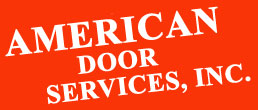 Superior Service . . .
Superior Products