Rolling Security Grilles – Superior Service . . . Superior Products
Rolling Security Grilles
CURTAIN
Curtain grille construction consists of the Brick Pattern 6″ or the Straight Pattern 9″ with aluminum vertical links and horizontal PVC sleeves, in 3 standard colors to choose from: bronze, black or silver. Continuous solid 5/16′ hot dipped galvanized horizontal rods spaced 3″ o.c. are to be covered with tubular spacers. Continuous end links are to be furnished of a design to prevent the curtain from leaving the side guides. Bottom of grille is to be provided with a single angle bottom bar.
BRACKET PLATES
Carrying pipe counterbalancing shafts are made of steel plating no less than 3/16′ thickness. The drive end bracket plate is to be fitted with a sealed ball bearing. Plates are to house ends of each grille coil.
GUIDES
Standard structural angles or roll formed steel with return retainers to prevent the grille from leaving the guide rails. Mounting angles are a minimum 2½" x 2½" x 3/16″ angles.
SPRING COUNTERBALANCE
To be housed in a steel pipe of diameter and wall thickness to restrict maximum deflection to 0.03″ per foot of door width. Springs to be helical torsion type designed to include an overload factor of 25% and for optimum ease of operation. Springs are grease packed and are to be mounted on a cold rolled steel inner shaft. Spring tension is to be adjustable from outside of end bracket plate. Furnish sealed ball bearings to minimize wear of pipe shaft.
HOOD Hexagon
#24 ga. aluminum. Formed to fit contour of brackets.
OPERATION
Push-up, hand chain, or motor operation.
LOCKING
Provide door with hasp and pins. Locking with padlocks from the coil side. Padlocks by others.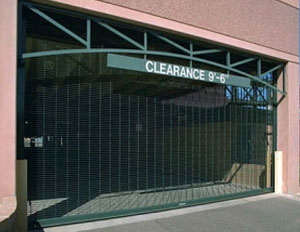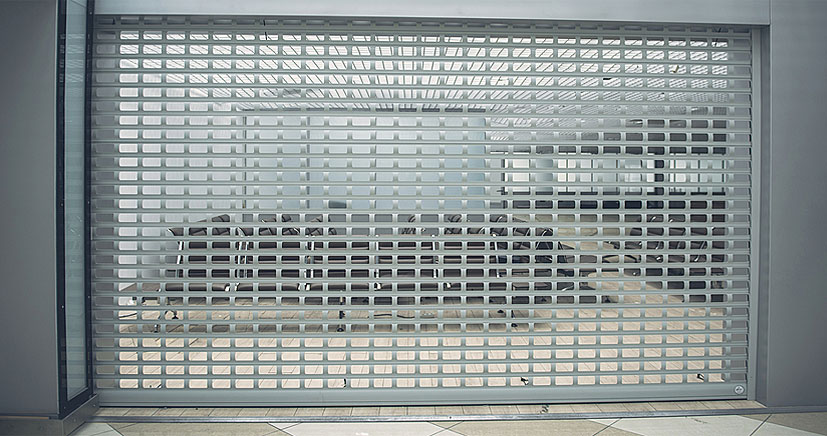 American Door Services
40 Dolson Place
Staten Island, NY 10303
Please call for a free Quote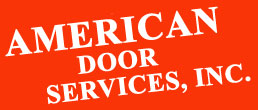 Superior Service . . .
Superior Products